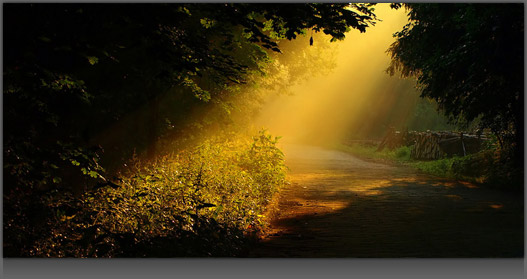 Personal Management Skills:
Relationship Secrets
The third component of the Shambhala Pathway is the next advanced step in personal management which also increases your ability to powerfully influence others. This section is restricted because these advanced skills can be misused. Martial Arts Black Belts have learned that with increased power comes increased personal responsibility, so these pages are only available to registered Shambhala Black Belt members, who will exercise good judgment in their use.
ANCIENT SHAMBHALA WISDOM
Relationship Secrets
It is critical to your Integrity and to the quality of your life to understand relationships. Relationships can make you and your life joyful or miserable. Consequently, it is important to be knowledgeable about relationships so that you can create ones that honor your Integrity and add to the quality of your life. Otherwise you will find yourself stuck in relationships that deplete your life energy and destroy your Integrity.
The first step in understanding relationships is to realize that there are many different kinds of relationships and that it is your responsibility to Consciously create ones that are best for you. The word "Consciously" is spelled with a capital "C" here because it refers to mental processes that are aligned with your Integrity. For example, you might consciously (spelled with a lower case "c") decide to mortgage your parents home without telling them. But you could never Consciously (spelled with a capital "C") decide to do so, for that decision would compromise your Integrity.
To Consciously create relationships that are right for you, you must know your options. Below are listed the most common types of relationships and a brief definition of each.
TYPES OF RELATIONSHIPS
Co-Dependent – Bonded
Frequency of Occurrence: Most Common
Examples: Parent-Child, Student-Teacher, Employer-Employee, Husband-Wife
Motivation: Attraction of opposites, mutual usefulness
Keys to Success: Strong leadership, clean lines of power and pragmatic partnership
Chemically Attracted – Sexually Driven
Frequency of Occurrence: Second most common
Examples: Teenagers, young couples
Motivation: Genetic and cultural drives to increase the population for survival of the species
Keys to Success: Because these relationships tend to be sexually passionate and short lived, it is best if they need to evolve into one of the more stable forms of relationships to be healthy and endure.
Romantically Hooked (In love with romantic fantasy)
Frequency of Occurrence: Third most common
Examples: Couples "in love"
Motivation: Culturally encouraged because pair bonding benefits the culture via reproduction and solidly initiates off-spring into the cultural mainstream
Keys to success: Because these relationships tend to be romantically passionate and short lived, it is best if they need to evolve into one of the more stable forms of relationships to be healthy and endure.
Respectfully-Lovingly Bridged
Frequency of Occurrence: Uncommon
Examples: Partners are highly communicative and share power
Motivation: Desire for non-traditional and highly individualistic pairing
Keys to Success: When both partners recognize that being loyal to their own personal Integrity is critical to maintaining the relationship, there is opportunity for longevity here.
Core-Connected – Spiritual Intimacy
Frequency of Occurrence: Extremely rare
Examples: Intimately communicative and lives are intimately shared.
Motivation: A shared spiritual Call forms the basis of the association
Keys to Success: Constant recognition and balancing of independence and unity can lead to life-long relationships.
CORE-CONNECTIVE RELATIONSHIPS
Because Core-Connective relationships are uncommon, promote evolutionary excellence, and because Shambhala Black Belts lean towards such relationships, the following descriptions of Core-Connective relationships may assist you in creating them in your life.
People in Core-Connective relationships are intelligent and Spiritually Self-serving. They are committed to the spiritual Core of themselves.
People in Core-Connective relationships place their Core needs before their cultural needs … their Core needs are their first priority.
People in Core-Connective relationships do what is necessary to align their emotions, needs and behavior with their Cores.
People in Core-Connective relationships resonate to the own Cores. And, because Core needs are universal and shared, these individuals resonate with each other and are in Intimate harmony with each other.
People in Core-Connective relationships are intricately intertwined in every facet of each other's lives. Whether they are in each other's presence or not, whatever happens to one impacts the other throughout their lives and after their deaths. They are together forever.