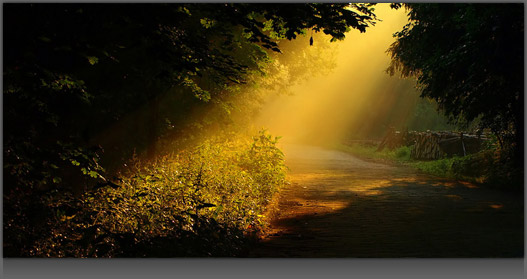 Personal Management Skills:
Secrets Of Evil
The third component of the Shambhala Pathway is the next advanced step in personal management which also increases your ability to powerfully influence others. This section is restricted because these advanced skills can be misused. Martial Arts Black Belts have learned that with increased power comes increased personal responsibility, so these pages are only available to registered Shambhala Black Belt members, who will exercise good judgment in their use.
ANCIENT SHAMBHALA WISDOM
Secrets of Evil
Shambhala Black Belts remind themselves that Life allows plenty of room for evil and darkness in the world as a way to continually nudge you towards Consciousness.
Why?
Consciousness is Life's evolutionary Intent. Refusing to respond to Life's invitation to Consciousness inevitably leads to suffering and misery in a world drenched in darkness. Only through Consciousness can you create a life that is relatively untouched by the evil that surrounds you. Only through Consciousness can you create an inner world of peace and tranquility while the physical/material world is being brought to its knees by darkness. Only through Consciousness can you create quality and meaning in a life that transcends the evil actions of others. Only through Consciousness can you rise above the behavior-controlling, life-limiting, freedom-inhibiting directives of fear.
If this is so, then it seems as though there as been plenty of evil in the world through out the centuries to have butt kicked every single living person into Consciousness. Why, after so many centuries, are so few people living Consciously? Why are so many people living life on automatic? Or worse yet, why are so many living under the oppression of evil people?
Because Life Is In No Hurry!
It has taken fifty thousand years for human beings to advance from Neanderthal to where we are today. Life gave the dinosaurs a hundred and fifty million years to evolve. Life surely has at least as much time in mind for us. Human are in their infancy. Most are barely able to rationally reason or to think long-term as opposed to wanting immediate gratification. Humans are rarely able to act in their own individual intresets, much less in their shared best interests. Few have yet to rise above Their primitive instincts, cultural indoctrination, emotional inclinations, self-destructive sexual indulgences, and familial patterns of child and spousal abuse.
Life has no need for a quick fix. Evolution is a very long and patient process. Life is headed toward an enduring state of human Consciousness which will become not an end in itself, but a starting point - a solid building block - to what humans will someday become … beings who will, eons in the future, look back on us with the same kind of detached curiosity with which we now regard the dinosaurs.